Panda Mery | 판다 메리
Almost too calm productive irritant,
neurodivergent researcher, bricoleur and flâneur
calm, almost too calm

1.

Name of this website.

2.

Description on a police custody record: 'RISK ASSESSMENT: D[etained] P[risoner] is calm on arrival, almost too calm'.

3.

State of the author when in stressful situations.

4.

Title of a chapter in the book Being Autistic.
gizmonaut

1.

Domain name of this website.

2.

Portmanteau word (gizmo + astronaut) meaning an explorer of things you can't put a name to.
Locations: Seoul, London & Paris – Earth
Current projects
Research partner at the University of Glasgow on the Older Autistic's Kit project to develop a mobile application or website to support older autistic people in improving their quality of life.
Team member of AutAngel, a community interest company run by and for autistics.
Restarter, helping others repair and maintain the world one device at a time.
연구원 숲생각 / Researcher, Forest Media.
A selection of blog articles
Most of my photographs are on Flickr.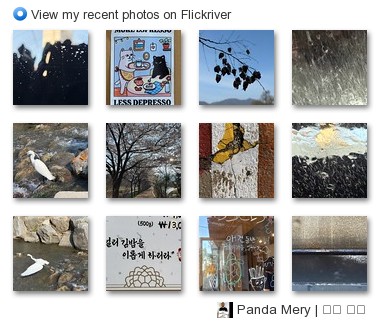 A smartphone and a Bluetooth headset are some of the tools that have hanged from my batbelt. I have been found to carry other stuff too.
Some of my Freedom of Information requests are on WhatDoTheyKnow (some older ones also on WhatDoTheyKnow).
My Curriculum vitae
Mastodon: @panda@assemblag.es
Many thanks to everyone visiting this website. It has been developed while listening to Nahmi's music.