Thu, 13 Oct 2011
Public meeting on black deaths in custody
Date: 6.30 – 9.00pm on Wednesday 2011-10-26 at the LSE
Details and free registration: Black Mental Health
Speakers include:
Matilda MacAttram – director of Black Mental Health UK
Helen Shaw – co-director, INQUEST
Steve Pope – editor to The Voice Newspaper
Lee Jasper – Race Equality Campaigner
Ken Fero – co-director of the film Injustice
Frederick Clarke – director Mighty Men of Valour
Olu Alake – president of 100 Black Men of London
2011 Annual march against custody deaths
Date: 12:30pm on Saturday 2011-10-29 at Trafalgar Square and then to Downing Street
Details: United families and friends campaign, the campaign to end deaths and abuses in custody
The last conviction of a police officer following a death in custody was in 1971. At last year's march, the police refused to let the families deliver a letter to the Prime Minister
The following family campaigns will be attending:
4WardEver UK has detailed information on many of those who died and suffered abuse while in custody.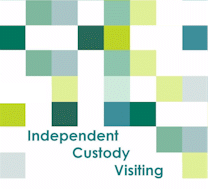 Visiting the custody suites of police stations
In addition to supporting family campaigns, another action you can take is to volunteer as an Independent Custody Visitor (ICV). After joining an ICV panel in the borough where you live or work, your role is to make unannounced visits, with another ICV, to the police stations in the borough. During the visits you have chats with all the detainees that accept to see you (in their cells) and ensure that they have been informed of their rights, given the opportunity to talk to a solicitor, let someone know they are detained and have been treated fairly while in the custody suite. You can, and should, also check that the custody suite's CCTVs work, the showers have hot water, there's food available, etc. Any issue raised after a visit is answered by a senior police officer at the next panel meeting and further followed up if needs be. This scheme is statutory and managed by the local police authority, in London by the Metropolitan Police Authority. A limit of this scheme is that its remit is to look at the welfare of detainees only when they are in the custody suite. Having been an ICV for a year, I recommend readers consider applying to become independent custody visitors.
Statistical analysis of all recorded deaths in state custody from 2000 to 2010
The Independent Advisory Panel on Deaths in Custody has published a statistical analysis of all recorded deaths in state custody between 1 January 2000 and 31 December 2011, broken down by ethnicity, gender, age and cause of death.
Although, the rest of this post focuses on deaths in police custody, this report covers deaths of persons detained in all types of state custody: in prisons, young offender institutes, police custody, immigration removal centres, approved premises, secure children's homes, secure training centres and also in hospitals when patients died while detained under the Mental Health Act. The report found that:
In total, there were 5,998 deaths recorded for the 11 years from 2000 to 2010. This is an average of 545 deaths per year. Of these deaths, 72% (N=4,291) were of males and 28% (N=1,676) were of females.
A total of 607 deaths were reported in 2000 compared to 512 in 2010 (this represents a 16% reduction between the beginning and the end of the reporting period).
Deaths of those detained under the Mental Health Act (MHA) and those in prison custody, account for 92% (N=5,511) of all deaths in state custody, at 61% (N=3,628) and 31% (N=1,883) respectively.
66% (N=3,974) of deaths were recorded as natural causes. Of these, 71% (N=2,814) of deaths were of patients detained under the MHA.
9% (N=553) of the 5,998 deaths were of individuals from Black and Minority Ethnic (BME) groups, with 5% (N=305) classified as Black, 3% (N=184) as Asian, 1% (N=52) as Mixed Ethnicity and 0.2% (N=12) as Chinese. 87% (N=5,192) were classified as White. Ethnicity was either not known, or not stated in 3% (N=180) of cases, 1% (N=76) were classified as 'Other'. These figures need further analysis to understand whether there is any disproportion between race and ethnic identity and types of death.
In 0.3% (N=19) of deaths, the application of restraint by custodial staff was attributed to the cause of death during the Coroner's inquest.
Update The Independent Police Complaint Commission also published a report Deaths in custody study last August. The research used completed investigations to gather data on all 333 deaths in or following police custody which occurred between 1998/99 and 2008/09.
---